Tired of the
minis
yet? Only one more...I think :)
Perfect Scoundrels
by Ally Carter
Summary:
Kat and Hale have always had a unique relationship, but when Hale takes on a huge family responsibility, it seems he must give up Kat. But she is determined to fight for him, despite the fact that in trying to save him, she might lose him altogether.
My Thoughts:
I just really love to read Ally Carter's books. They are fun, light, clean and entertaining. It's always just the right amount of serious stuff mixed with adventure and intrigue and crime family stuff. Romance doesn't hurt too. I'll pretty much read anything of hers.
-------------------------------------------------------
Sparrow Road
by Sheila O'Connor
Summary:
When Raine's mother takes a summer job at an old house in the country, Raine and her grandfather are both shocked. Raine must not only get used to the strange ways of the artists who live at Sparrow Road, but she is about to have her life changed in a very unexpected way.
My Thoughts:
This was kind of a sweet and quirky story about coming of age, I guess. Living at Sparrow Road was strange and wonderful. I'm not sure how much the youth today would relate to her situation, except of course her not knowing her father. I imagine there are plenty of kids who know what that is like. I liked how their relationship grew. Overall, just sweet and with interesting characters.
-------------------------------------------------------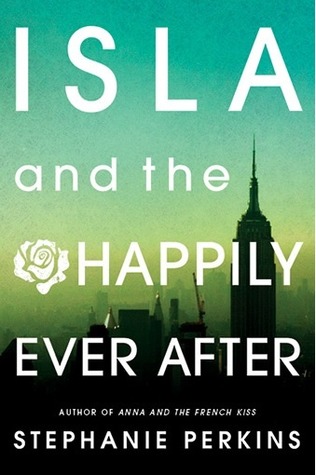 Isla and the Happily Ever After
by Stephanie Perkins
Summary:
Isla has had a secret crush on Josh for years, but it's only in the summer before their senior year that she finally has a chance to talk to him. And that's only the beginning. Things begin to heat up when they return to their school in Paris, until they hit some road bumps. Can their budding romance last?
My Thoughts:
There was loads of swooning on the internets when Perkins published this book (and any other book she will publish). I found the romance sweet and exciting, but I just didn't fall in love with the book. I really liked Kurt and the idea of their friendship - almost wanted that to be more of the focus of the book. Still, it was well-written and fun. I don't relate at all really with any of the characters from Perkins' books (definitely never made those kinds of choices when I was a teen), but they are fun to read anyway.
-------------------------------------------------------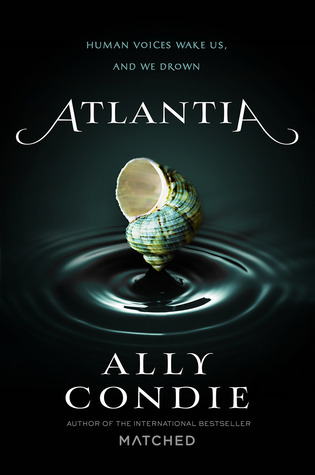 Atlantia
by Ally Condie
Summary:
Rio and Bay live Below - in a city under the water. Rio has always dreamed of going above, but when her sister makes an unexpected choice, she finds herself stranded below. Feeling hurt and alone, missing both Bay and her mother, Rio begins to seek answers to questions she didn't even know she had. She also begins to understand just what the power of her voice might mean for her future.
My Thoughts:
I really love Ally Condie's way of writing. I found the world she created here really interesting and I loved getting to know Rio and seeing where she grew up. The idea of sirens was cool too and how their powers, etc, played a big part of the story. It is kind of a quiet book, but I just thought it was so interesting - the place, the people, and motivations. I was less interested in the last part of the book, though lots of action kept me reading. I'm definitely invested if there are more books to come.
-------------------------------------------------------
In the Shadows
by Kiersten White and Jim Di Bartolo
Summary from goodreads:
Cora and Minnie are sisters living in a small, stifling town where strange and mysterious things occur. Their mother runs the local boarding house. Their father is gone. The woman up the hill may or may not be a witch.
Thomas and Charles are brothers who've been exiled to the boarding house so Thomas can tame his ways and Charles can fight an illness that is killing him with increasing speed. Their family history is one of sorrow and guilt. They think they can escape from it . . . but they can't.
My Thoughts:
I totally enjoyed this unique book format - the story is told in alternating prose and pictures. I loved having words interspersed with the creepy details in the drawings. The story took me a while to figure out (the drawings especially) but when I finally felt things making sense it was awesome. Love these characters and the strangeness of the creepy story. Definitely need to reread sometime.
If you buy through my Amazon linkage, I will get a very small percentage