It's the start of
Armchair BEA
and I'm happy to be able to join in for at least some of the days. To find out more about this fun event, check out the
Armchair BEA site
. Today is
introduction
(and
classic book
discussion, though I'll probably not get around to that) day! Here are my answers to five burning questions you have about me (haha).
Where in the world are you blogging from?
I'm blogging from the hot, hot Arizona desert. It's been reaching into the upper nineties (and a few days of 100+ already), but lest you think this means no rain ever and nothing grows, I'll give you a few photos I've taken since we moved here:
This was a lovely rain storm complete with flooding. Monsoon season!
Next up we have some of the gorgeous flowering bushes strong enough to survive the heat.
We also have some pretty amazing sunsets down here. And we're always thankful when the sun finally sets :)
Plus, we have one of these. You know, the Grand Canyon. Just sayin'.
What are you currently reading, or what is your favorite book you have read so far in 2013?
A few favorites this year include
The Raven Boys
by Maggie Stiefvater,
Seraphina
by Rachel Hartman, and
Scarlet
by Marissa Meyer (review coming soon)
Tell us one non-book-related thing that everyone reading your blog may not know about you.
I just realized this is the same non-book-related thing I shared last year, but I'm hoping you'll all have forgotten. I LOVE to go camping and hiking. With views like this, who can blame me?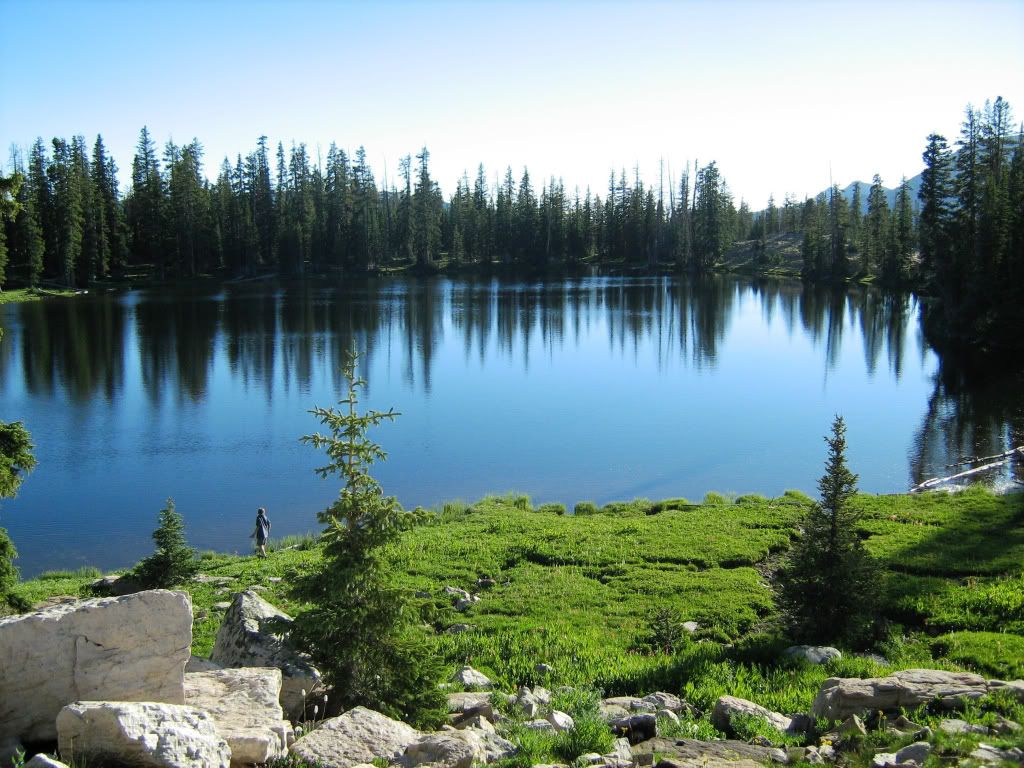 Name your favorite blog(s) and explain why they are your favorite(s).
I have a number of regulars that I read, though I don't always comment as much as I should.
Suey at
It's All About Books
is a favorite, because her posts and reviews are always like chatting with a good friend.
Angie at
Angieville
is fantastic at making you NEED to pick up books. She's very persuasive :)
Susan at
Bloggin' 'bout Books
has an eclectic array of reviews and never beats around the bush about how she felt about a book.
Charlotte of
Charlotte's Library
feeds my need to know about MG sci-fi and fantasy books that are fabulous.
What literary location would you most like to visit? Why?
This was actually the hardest question for me to answer. But, I think I'd like to cheat and say England to visit some of the many, many literary locations in literature that I love. Especially any Austen-related places. It's just a rich source for wonderful literary places.
Thanks for stopping by to learn more about me and be sure to let me know if you've done an intro for Armchair BEA so I can stop by and learn more about you!
If you buy through my Amazon linkage, I will get a very small percentage